Tenants Costs explained….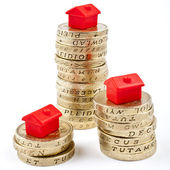 So as to be transparent, and to make sure that you can make an informed choice, please find below a summary of tenants costs that you may incur  before and throughout your tenancy.
Stuarts Property Services Ltd, established since 1908 and specialise in the letting and management industry.  So as to be transparent, and to ensure that you can make an informed choice, please find below a summary of charges that you may incur throughout your tenancy.
Application/Referencing Fee: –   £162 inclusive of vat per person (one fee if married couple (1)). Once this is received along with your application form and identifications we will take the property off the market and begin the referencing process.  Once the referencing process has commenced, this fee is non-refundable.
Rent is due in advance as per the tenancy agreement.  Should you wish to change the date in which you wish to pay rent then the apportioned rent must be paid to ensure that your payments remain in advance.
The deposit monies paid are protected with The Deposit Protection Service (DPS) as per legislation.(2) Please ensure you keep any paperwork from them in a safe place for the end of your tenancy.
Renewal – We will write to you when you are nearing the end of your initial fixed period to enquire if you wish to renew the tenancy.  There are 3 options:-
1)  Give one months' notice to quit in writing
2)  Continue the tenancy on a periodic (month to month) basis, giving you the flexibility to move on if you so wish (one months' notice in writing required).  Should the landlord wish to gain possession back, they must give two months' notice in writing.
3)  Renew the tenancy agreement for a further fixed term (thus ensuring the security of knowing you are in the property for another 6 or 12months fixed term (with LL permission). If this option is chosen, Stuarts Property Services Ltd charge an administration fee of £42.00 inclusive of vat to cover their administration costs and issuing you with a new tenancy agreement.
Late rent is not tolerated. We will chase arrears once free of charge and thereafter apply an administration fee of £18.00 inclusive of vat for each chase whether by phone, text, email or letter.
Mid -tenancy changes to the current tenancy agreement will incur a fee of £120.00 inclusive of VAT per tenancy. If new persons are joining the tenancy then they will be subjected to the referencing fee above plus this mid-tenancy fee.
There is an annual review on rental amounts of 3% to 5% approx.(3). We, or your landlord if let only, will write to you near the anniversary date of your tenancy.
Replacement or lost or mis-laid tenancy agreements will incur a fee of £30.00 inclusive of vat.
Lock out – A call out if locked out will incur a fee of £36.00 inclusive of vat.
All payments should be made via bank transfer in accordance with your tenancy agreement.  Occasional payments can be made via telephone or in the office. We only accept debit cards.  We do not accept cash payments or credit card payments.
Ongoing referencing fee – We do not charge for supplying a reference to another agent once you have decided to move on however we do implement a fee of £30.00 inclusive of vat for any mortgage reference requests. This is payable by the tenant in advance of the request being completed.
Early Release Fee –  If you require Early Release from your fixed term tenancy, and ONLY with landlord permission in writing, you will be expected to pay one months' rent as the early release fee to cover the unexpected letting fee to the landlord, plus any other costs that the landlord will incur as a result of your early release,  plus rent up to the occupation date of new tenants as well as your liability to the utility companies – full early release procedures can be obtained if you wish to exercise this procedure and early release is only with landlord permission and subject to conditions of release.
=============================================================
(1) – Stuarts Property Services Ltd reserve the right to request proof of marriage
(2) – This applies to individuals only – Company Let deposits are not required to be protected in the scheme however Stuarts Property Services Ltd are members of NALS, Safe Agent and The Property Ombudsman of which strict client accounting rules apply and are adhered to.
(3) – The calculation is rounded up or down to the nearest £5.00
All prices shown are inclusive of VAT currently calculated at 20% and are correct as of 13 January 2018 however may be subject to change in the future.